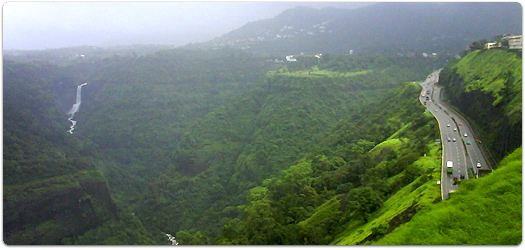 How to Reach Lonavala
How to Reach Lonavala by Air
Lonavala does not have airport so one has to fly to Bombay or to Pune. The nearest international airport is Bombay (110 km) and domestic airport is Pune (66km). The take a taxi or bus to Lonavala.The journey should take a little over two hours from Mumbai and less from Pune.
---
How to Reach Lonavala by Rail
The railways bring Lonavala to life; connecting trains are available from Mumbai Central Station and Pune Junction. All the trains halt at Khandala before travelling onto to Lonavala.
---
How to Reach Lonavala by Bus
The Mumbai-Bangalore National Highway connecting southern and western India passes through Lonavala. The drive winds its way up tiers of ghats including the arduous Khopoli - Khandala Ghat. Within a short distance of 8 km the road ascends to a height of 369 m but the picturesque countryside makes it worth it all. State roadways buses, private buses, taxis and tour operators have regular services to the hill resorts of Lonavala.
---
Getting Around Lonavala
Walking is a good way to get around, but having a vehicle (even a bicycle) is still better, as some points of interest are quite some distance from the main towns. Taxis and public conveyance is available.
---
Distance from Lonavala
Pune to Lonavala
64 km
Mumbai to Lonavala
88 km
Hyderabad to Lonavala
623 km
Ahmedabad to Lonavala
657 km
Nagpur to Lonavala
896 km