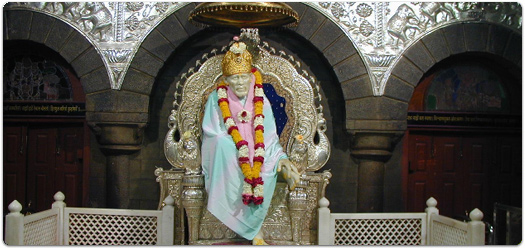 Travellers Info - Shirdi
Shirdi in Maharashtra is a mystical magical town near the holy city of Nasik. The pilgrimage town of Shirdi was home to the saint Sai Baba, who lived here for eighty years. It is said that Sai Baba himself calls his devotees to Shirdi and that his blessings can heal even the deepest wound. Shirdi is tiny town with just 2 square km of main street and a labyrinth of by-lanes but packs in much spiritual passion.

A major pilgrimage centre, Shirdi is imbued with an aura of spiritual sanctity. Pilgrims throng for a brief "darshan" at Samadhi Mandir, the shrine of Sai Baba where his mortal remains were interred. The queues outside the temple are endless, the throng inside is maddening, and the devotion intense. Next to the shrine is the peaceful Masjid, where Sai Baba spent most of his life. The sacred fire called "dhuni" still burns here and its ash or "udhi" is smeared on devotees. The Chavadi is a small building where Sai Baba used to spend every alternate night.
Courtesy : JourneyMart