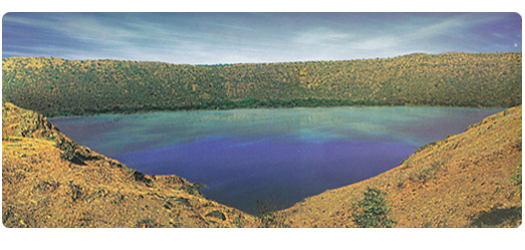 Lonar - Places to Visit
Those with a passion for exploration and archeology will ?nd a lot in Lonar to interest them, especially the temples and relics around the crater's floor, most of which were constructed during the Puranic period.
Many of these (built in the Hemadpanti style. without the use of cementing agents) have fallen into ruin. But those that have survived the ravages of time continue to attract pilgrims who pay obeisance to Renukadevi and Lords Ganesh, Shiva, and Narasimha. Of special interest is the Gomukh Temple, along the rim of the crater, from which ?ows a perennial stream.
A short walkfrom the crater is the Daitya temple with its panels, friezes and angled bracket ?gures, which are evocative of the Hoysala style. Equally impressive is the Dhar Temple Complex with its Brahma Kund and Dhar Kund, where one of the crater's freshwater streams has been channeled into a large tank.