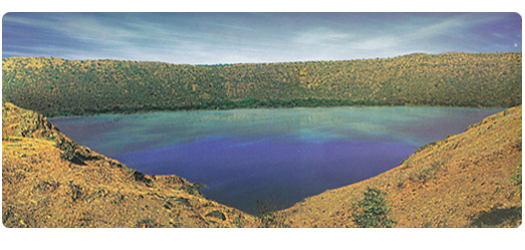 Lonar Traveller's Info
The town of Lonar is one of the most important tourist destinations in the Indian state of Maharashtra. The town is famous among both tourists and pilgrims alike, because of the presence of an ancient temple and a beautiful lake in its region.
The town of Lonar is located in the Buldhana district, which is in the Vidharba region in Maharashtra. Tourists flock to the town of Lonar from all over the country in order to visit the Lonar crater, which is the main tourist attraction in the entire region. This crater in Lonar is a natural structure, and was formed due to the collision of a meteorite on the surface of the region around 52,000 years ago.
The crater is surrounded by lush greenery on all sides, with many trees springing up around the region. This crater in the town of Lonar is a major tourist attraction not just because of the lake that now stands in the place of the crater but also due to the many species of birds and other animals residing around the lake. You can spot many peacocks, ducks, red-wattled lapwings and owls in the forests surrounding the lake.