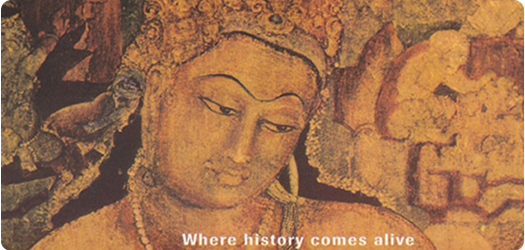 Aurangabad Traveller's Info
The climate of Aurangabad is Temperate Climate with low relative humidity and diverse but not extreme weather conditions.
Aurangabad like any other part in India experiences three major seasons viz. Summer, Winter and Monsoon.
Summer is observed from March to May with an average maximum and minimum temperatures of 37 and 21 Degrees Celsius respectively. The hottest summer temperature is around 45°C but never goes above that. Nights are usually pleasant and cooler during the entire summer. Average Relative Humidity is as low as 9%.
Winter is seen from November to February which is the most comfortable time to visit Aurangabad. The average winter temperature ranges from a maximum of 22°C to a minimum of 10°C. As it gets cooler the mercury even touches 7°C but that is the lowest usual temperature. Just like summer the nights are cooler in Aurangabad. Average Relative Humidity is 17%.
Monsoon which ranges from June to October receives moderate rainfall of 91 cm on an average. The average relative humidity during this period of time is 40%.